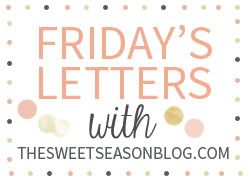 dear hubby
, i know you really want to go golfing tomorrow, but if for some reason your mother cant watch matthew, then sorry, you must stay home, because this mama needs a haircut like yesterday!
dear matthew
, i cant believe you turned 10months old yesterday! omg, that means I only have 2 months to plan your birthday party! i better get crackin at it!
dear hair
, we have an appointment tomorrow at 1pm, im not 100% sure what Im going to do with you. Ive decided not to do any color treatments (because i just dont have the money right now) and was actually contiplating chopping all of you off! but, something in the back of my head is telling me not too. i love long hair, just its starting to get really annoying with matthew pulling it and I never really do anything with you anyways.....we shall see
dear weekend,
you can not come fast enough, i need a glass of wine. the end.
dear work
, although I thoroughly enjoy my job, I am really starting to get annoyed with the fact that I have had 4 different managers in the past 4 months. And then the newest manager tells me that were basically just "starting off new, this way everyone has a blank slate." Blank slate? I dont want a blank slate! ive worked my a** off to get where I am, and the first of those 4 managers basically gave me the go ahead to be the team lead, and now all of a sudden me and my other teammate are on the same level? i basically create this team and all it has to offer! all i know is I better not get looked over for a higher position just because I work from home!
dear tax return
, we finally found out what we will be getting back and I am quite pleased. However, my responsible self kicked in and knows that the majority of the money will be put to bills. BOOOOOO!!!!!! for bills!!!!! and responsibility!!!!!
dear new victorias secret bathing suit
, thank you so much for fitting and although you arent my typical bikini, i think you did just fine as my first
mom suit
takini. now that is one less thing i have to worry about before next weekend.
dear workout clothes
, i tried wearing you the entire day yesterday to motivate me to exercise and it just didnt work. I need to figure something out to make me want to exercise. its so hard when your not used to it. I know I will love it once I get in the routine, just the process of getting their sucks.
dear hubby,
youre starting to come home unhappy after work. i know you enjoy the actual work you do, and its just the fact that your not appreciated nor compensated for the hard work you do. So I promise to do my best to lift your spirits when youre home, and to help you with putting together your resume so we can try to find a better position for you.
dear matthew
, we found out that your aunt deanna is having a little boy! and besides being happy for her and your uncle E, i am so happy for you. Having a cousin the same gender and so close in age is going to be so much fun for you! I cant wait to watch you and your lil cousin become best buds and grow up together.
and because I never leave you without a cute picture
Hope you all have a great weekend, and if youre new here I hope you stick around for a while!
dont forget to link up with Ashley over at
The Sweet Season
with your Fridays Letters. And definitely check out her letter today, she announced the gender of her lil one on the way!