Yes I know its Thursday. I dont know why this didnt publish yesterday, but whatevs, Holy moly this week has flown by! Time to link up again.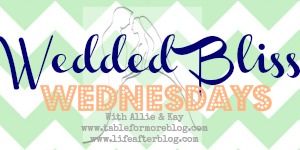 How often do you and your husband have a date night?
We dont necessarily plan one out, but since the baby was born we try to go out by ourselves at least once every 2 weeks. Even if it was just for a quick dinner at Panera Bread. We are lucky enough to live close to my parents and sister, who both completely enjoy watching Matthew for us whenever we need some time to ourselves. I think now, I have to focus more on how we can incorporate family activities into our routine. And I dont mean the normal everyday stuff, Im talking about in-the-making plans for a trip to a local pumpkin patch kind of thing.

What did you do on your first date?
lol. No need to rehash memories. Lets just say, we never really had a "first" date. The first time I went anywhere with Matt, it was actually my first time ever skipping school. My exbest friend had decided we were going to skip 4th period and convinced me. Her friend Matt (hubs) was leaving school so he said he would take us. When push came to shove, said best friend found out there was a pop quiz in her 4th hour and she couldnt miss it. And me being totally paranoid as is, to skip class, didnt want to show up to my class late, so I went with this complete stranger. (i know, so not a good role model) Turns out, the reason he was leaving school was to go to court because he had gotten arrested for trespassing on private property. Great first impression. The case was dropped but still, I had no clue.
highschool days
What is your favorite kind of date night?
i love going to dinner and then a movie. I know its not really fancy or anything, but both me and hubby love movie theater popcorn movies. We also very much enjoy going to local art festivals. We never really end up buying anything but there are two that we like in particular Las Olas Art Festival and Coconut Grove Arts Festival. Oh and concerts too!! We've been to soooo many country music concerts since weve been together and we both really enjoy them ;)
sugarland concert September 2009
How do you do date night on a budget?
Umm hello, have you read my recent obsession with
deal sites
? I swear anytime there is a groupon for movie tickets I end up buying the max allowed for that deal. I think currently we have like 4 tickets to use :D now to find a babysitter......

What is the best kind of date your husband could surprise you with?!
I would love if he planned a family picnic around sunset on the beach. I know he absolutely despises sand, which means we hardly ever go to the beach together. But if he set it all up because he knew I loved the beach and had everything ready to go with a bottle of wine food and the baby, i think we all could enjoy it. Especially since its started to finally get a lil cooler outside (you know high 70's low 80's lol)
this would be fine...