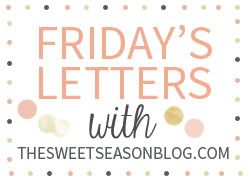 dear hubby
, i know we're a lil tight with money lately, but yesterdays valentine date night was just perfect. i dont care if we didnt get all dressed up and go to a fancy restaurant. I loved that we were casual and went to a quick dinner at Chili's and then out to see Identity Thief, which was absolutely hilarious. But that time, the time we spent together, just the two of us, meant alot to me. i know i say it all the time, by i do truly love you sooooooo very much!
dear matthew
, you scared mommy yesterday with waking up at 3:30am with a 102 degree fever. Im glad I made an appointment for you this morning just in case. Even though you were already back to being your normal
somwhat-annoyingly
bouncy (
literally nonstop bouncing
) self when the doctor came to check up on you. He says your perfectly healthy, but if it happens again or goes about 103 to make sure to call him immediately.
dear work
, i know with this whole transitional phase due to the acquisition that theres alot of loose ends and busy work to be done, but it would be nice to go back to somewhat of a normal workload/schedule. Although, I guess I cant really complain since i am back to doing the things I love (design for marketing) plus my normal day to day responsibilities.
dear diet
, thank you for making me feel proud of myself. i know 10lbs isnt a whole lot, but you know what? you have to start little by little, and Im sure I will get to my end goal.....even if it is years from now ;)
dear valentine chocolate
, please dont let my diet know I gave in to eating quite a few pieces of you last night after we got home from our date.
dear unorganized self
, how many times are you going to tell yourself that you are going to get organized? stop procrastinating and get your butt in gear. as with everything else, you have to start small. I see that you started with the kitchen pantry, now continue doing those little projects and eventually you will have an organized house. fingers.crossed.
dear moms-to-be, trying-to-conceivers, and breastfeeding mamas
, i have a giveaway coming up soon on this lil blog of mine. ill give you a hint, do any of you have a hard time taking your prenatals? well i sure did when i was preggo with lil man, and now that im thinking about #2 (
not like anytime soon soon but the idea of #2 lol
) i know i need to start taking prenatals again, and I have the coolest new product to share!
dear hubby,
i want to make something clear, i LOVE your family, i LOVE that matthew now gets to spend more time with his grammy, and i LOVE that your sister is going to have a baby cousin for him to play with, but i also LOVE having alone time and just us three time. So just because they live close and have nothing to do doesnt mean I need to hang out with them EVERY weekend.
dear matthew
, i know i keep saying this, but i swear i feel like any day now your are going to crawl. im pretty sure you can, you just have to put all the motions together. i dont want to miss this milestone so I keep grabing my phone to try and video record it whenever i think you might possibly do it, and then you fake me out. please just somehow, can you give your mommy fair warning when you finally decide you want to? ok thanks :)
and i know there was an overload of cutest
yesterday
on this here blog, but as usually i will never leave you without a picture. This was taken before our photoshoot and I just thought it was so cute how they were staring at each other.
p.s. if you dont already link up for friday's letters, go check out
ashley's blog
and link up today. plus also, ashley got to share some amazing news yesterday!