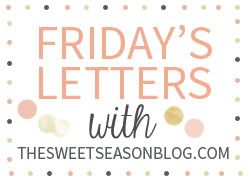 dear hubby
, good luck today in the Peep Eating Contest you entered yourself into at work. I hope the impromptu shirt I made for you last night gets some laughs from your coworkers. I know it sure made for a bunch of laughs last night.
dear matthew
, please know that the minute i saw that huge spider in your bedroom, i just about flipped my sh*t, but i made sure to get it all taken care of, even if I was freaking out as i put you to sleep that night, worried there might be more. but dont you worry, daddy made sure to kill it, uncle billy made sure to reassure mommy that it wasnt poisonous, and your poppy came over the next day and closed up what we think was the entry point for the critter.
dear city of imperial point
, thank you so much for putting on the Easter Extravaganza last sunday. I was so looking forward to gathering some easter eggs for matthews first time, but seriously? you werent kidding when you said 10:00. I showed up at 10:00 and wasnt able to make it to the playground till 10:03 and you were already done! you honestly couldnt have waited 5 minutes just in case parents were running late? i guess i cant be too mad since Matthew wont remember this easter, but i guess i know better for next year
dear infantino
, you are a great company, i already knew this, but to top things off I received a huge box from you today for winning the
Easter Pinterest contest
(
you can check out my winning board here
). Matthew is going to love all the new Go Ga Ga line toys that it is filled with. thanks again for being such a great company
dear weather
, ive enjoyed you greatly over the past couple of days, cool with a slight breeze, please stay this way for tomorrow when we have to go to a Eastons 1st birthday party that is being held outside at a park. thank you.
dear iphone5
, i love you. i am so happy i finally bought you back in
september
, but im really kicking my self in the arse for not buying one of the larger memory options, i swear I feel like I get that darn "not enough storage" message every time i try taking a picture. i guess it would help if i didnt take so many pics, oops, but thats not gonna change anytime soon. lol
dear preggo & new mommy friends
, please stop posting all these cute pics of teeny babies, you are making me have some crazy baby fever over here! i know were not ready for another one yet, but those pics sure do make me miss my somewhat small baby who is now an average size 18month old (
yes, i know hes only 9 months, but hes my chunky monkey
)
dear hubby
, i really do appreciate all the effort youve been putting in to helping me around the house, after last weeks
situation
im glad we were able to agree on responsibilities around the house. i hope you know I do see how much youre trying to and do realize i need to put in just as much effort as you have.
dear self
, did you read that last letter? you need to start making your own effort to change/improve the things that your husband would like to see change. marriage isnt just about living together, its more than that, and it takes two to make it a long loving lasting relationship.
dear matthew
, im thinking i can maybe squeeze in a mini easter photoshoot of you tomorrow morning before we head out, do you think you can corporate for mommy please? ill make sure to tell the easter bunny to stuff extra puffs in your eggs! (
yes i did just bribe my son with puffs, dont act like youve never done it
)
And because Ill never leave you without a pic, this is from the Easter Extravaganza (note: we arent leaving with any eggs lol)
bil, niece, me, matthew, sis
Dont forget to link up your Fridays Letters with
Ashley
.
Hope everyone has a wonderful weekend and a Happy Easter!